High quality and can be customized
Awning Shades Offerd by Green Flag Tents.

Manufacturing
Since 2010, our passion has been sourcing and building whatever our customers need.
CHOOSE GREEN FLAG TENTS FOR YOUR

AWNING

IN THE U.A.E.
Green Flag Tents is Best manufacturer of Awning shades, An awning or overhang is a secondary covering attached to the exterior wall of a building. … Restaurants often use awnings broad enough to cover substantial outdoor area for outdoor dining, parties etc. We can say that, an awning is a supplemental roof or cover that provide shade on a sunny day or protection from rain during storm.
Awning fabric is generally standard within the Industrial Fabrics Industry. Meaning, most every awning company offers the same fabrics and does not hold a proprietary line. So what is the difference between a Green Flag Awning and other company's products? The difference lies in Green Flag's unfailing attention to detail, quality and technology. We take valuable time to handle your product properly and focus on only the highest quality manufacturing processes and standards. Green Flag also invests in the highest quality machinery available. We believe that quality machinery operated by highly trained professionals is the only way to produce the very best product every time. Because QUALITY IS WHAT THE CUSTOMER ORDERED!
In today's industry there are three standard types of fabric. Vinyl-laminated Polyester, Solution Dyed Acrylic and Shadecloth. While each has their pros and cons, they are eaqually great fabrics and will withstand south UAE's harsh climate. All three fabric types have good abrasion resistance and will generally last between five to 15 years, depending on quality of fabric, exposure and proper fabric care.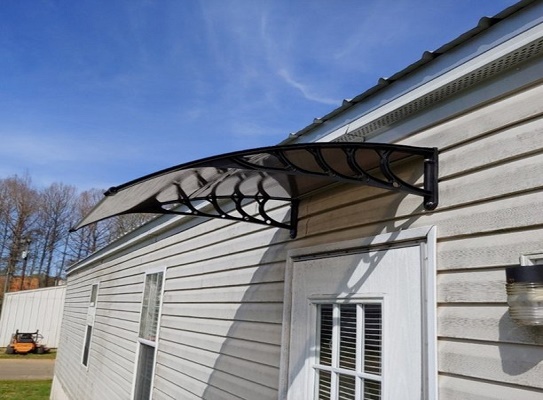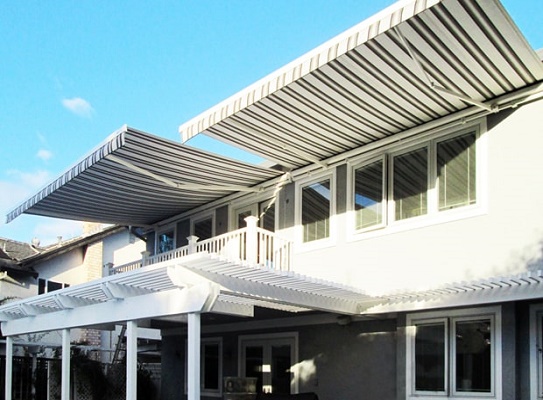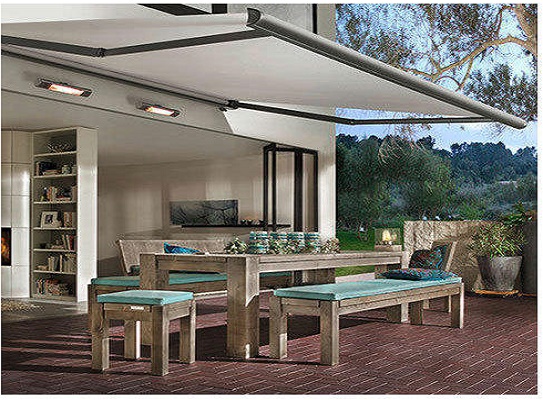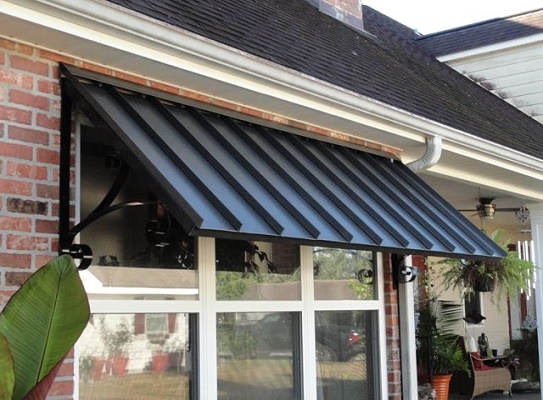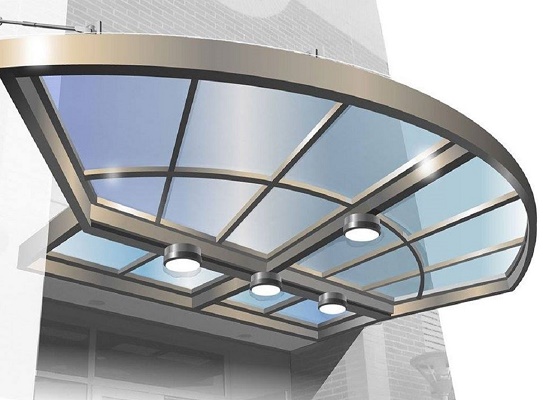 Retractable Awning
Retractable awnings are the most popular type of awnings. They provide a great, space-saving solution, as they can be rolled or folded up when not in use. With retractable awnings, there is no fear of damage from wind or storms, as they can be stored away when the forecast calls for inclement weather.