High quality and can be customized
Sun Shades Offerd by Green Flag Tents.

Manufacturing
Since 2010, our passion has been sourcing and building whatever our customers need.
Green Flag Tents is a top leading industry of Sun Shade's manufacturing and supplier and provide the solution for the Protection of your Cars. So…………Now No need to worry at all, Green Flag Tents will fulfill your dreams.
Since 2010, our passion has been sourcing and building whatever our customers need. We take pride in developing practical solutions that help our customers impress theirs. Whether you're starting with a blank slate or have a design you'd like us to look over, we can help. Because we've seen a lot of customer drawings, we can easily spot opportunities to optimize the design in ways that can save time and money during the manufacturing process. We'll strive to serve you Better. We take manufacturing seriously. Your new project is more than just the material used to construct it. Whether a residential or commercial project, we ensure that we offer the best in industry standards and professionalism.
We have been an established and popular company with an excellent track record for the best customer satisfaction. We manufacture and supply Tents & Shades both in Standard and Customized design and size as per the client's requirements.
Using best and quality check material for our every product.
Just like your skin can burn from too much sun, so can the paint on your vehicle. It can turn dull, oxidize and fade the more ultraviolet rays beat down…
In the manufacturing of Sun shades we use high quality fabrics i.e PVC | HDPE | PTFE and others Australian and German Fabrics.
These Fabrics are Heat resistance, water proof , Fire resistance and weather proof.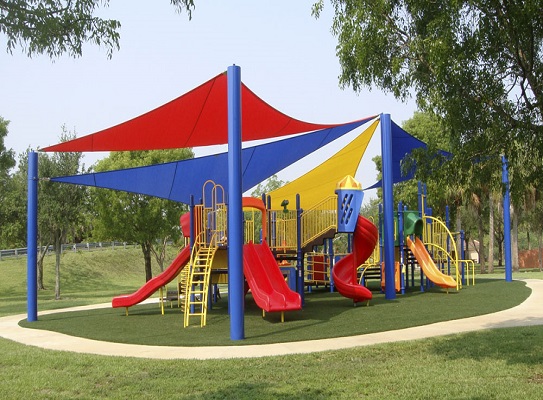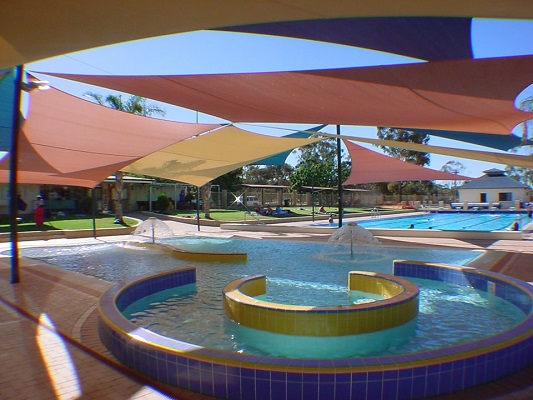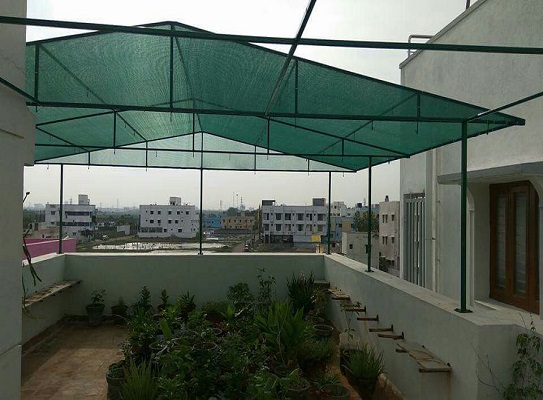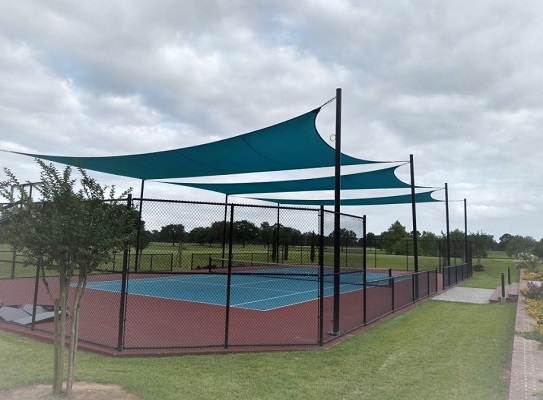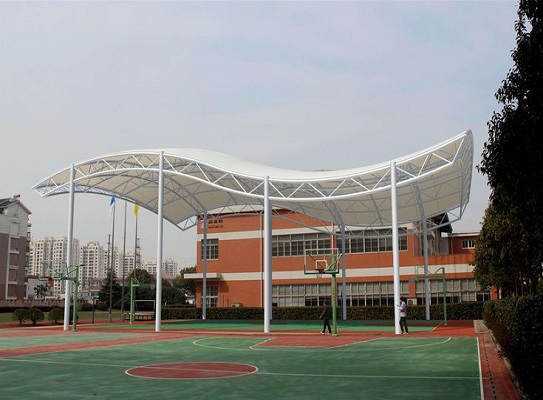 Basketball Court Roof Shade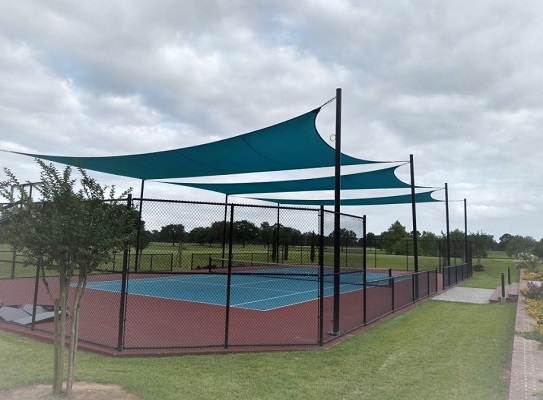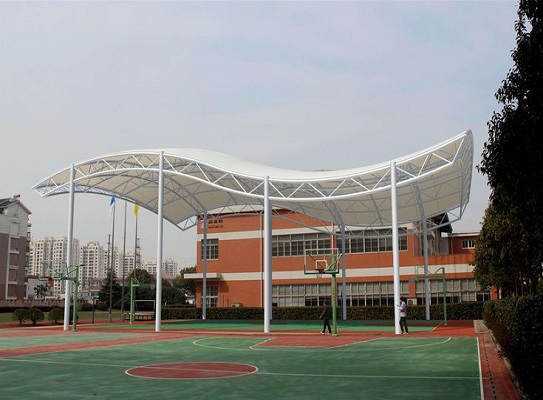 Basketball Court Roof Shade
Sun Shades Manufacturing
Green Flag Tents offers a wide range of weather and shade protection Solutions for your School, Park and Playground. Engineered to last, Green Flag Tents has worked throughout the state in providing a quality in-state solution to common out-of-state brand solutions. It's our full-service approach of design, build, and installation that ensures your project is completed right, on-time, and at the best possible pricing. Come to the experts when in-state quality at the right price counts.
Green Flag Tents using high quality fabrics for the protection of UV rays and harsh weather of the U.A.E. And you can enjoy all your moments wheather, its summer or cold season. HDPE (Commercial 95) and PVC Fabrics are 95% to 98% UV resistant and water resistant with the 15 years of warranty.