Green Flag Tents is a top leading industry in the UAE, That providing tensile fabric structure / Tensile shades. Tensile structures, are architecturally innovative forms of construction art that provides designers and end users a variety of aesthetic free-form canopy designs utilizing membranes such as PTFE-coated fiberglass or PVC. Tensile fabric structures offer a variety of functional benefits including exceptional daylighting and durability, flexible design capabilities, lightweight nature, minimal maintenance, cost efficiencies, and a range of membrane choices. Design-build tensioned fabric structures are engineered and fabricated to meet worldwide structural, flame retardant, weather proofing and regional load requirements. The Tensile Structures division of Eide Industries, Inc. provides elegant and unique solutions for architects, general contractors, owners/developers and anyone who is looking to spice up the ambiance of their environment.
Since 2010, our passion has been sourcing and building whatever our customers need. We take pride in developing practical solutions that help our customers impress theirs. Whether you're starting with a blank slate or have a design you'd like us to look over, we can help. Because we've seen a lot of customer drawings, we can easily spot opportunities to optimize the design in ways that can save time and money during the manufacturing process. We'll strive to serve you Better. We take manufacturing seriously. Your new project is more than just the material used to construct it. Whether a residential or commercial project, we ensure that we offer the best in industry standards and professionalism.
We have been an established and popular company with an excellent track record for the best customer satisfaction. We manufacture and supply Tents & Shades both in Standard and Customized design and size as per the client's requirements. Using best and quality check material for our every product.
Variety Of Tensile Structure Shades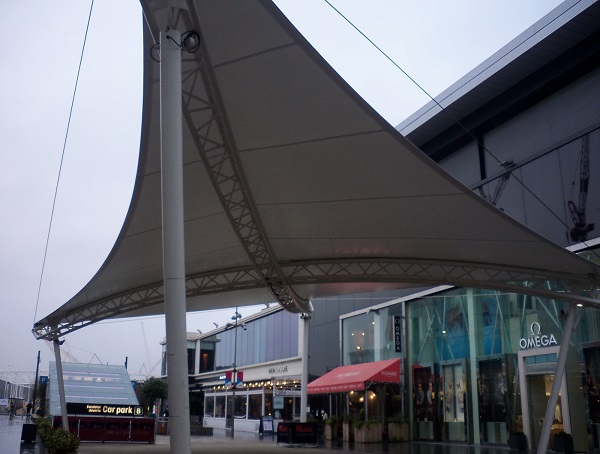 Specifications
Tensile shades make protection from UV rays, rain and dust. PTFE STRUCTURES. We are the only manufacturers offering PTFE as a material. With temperatures rising there is no better time to install tensile shades to utilize your neglected space.
Swimming Pool Tensile
Structurswimming pool membrane structure includes the pool membrane structure roof and the membrane structure canopy of the rest area. The swimming pool fabric structure roof refers to the tensile membrane structure shades installed above the swimming pool, which plays the role of sunshade and rain protection.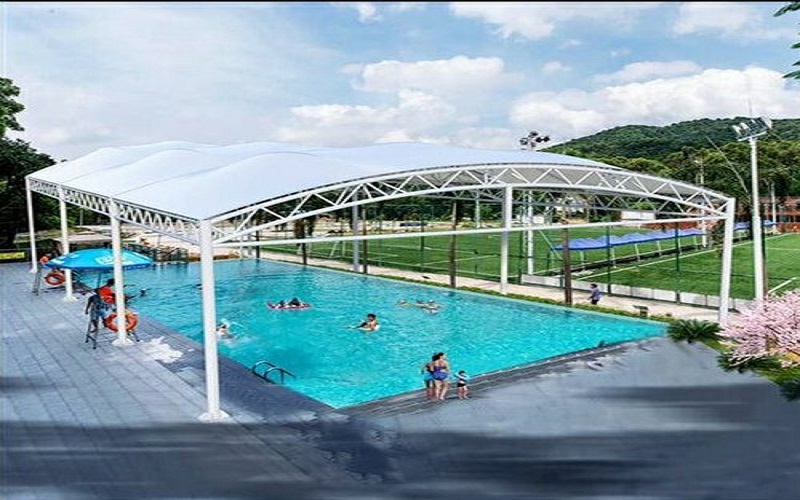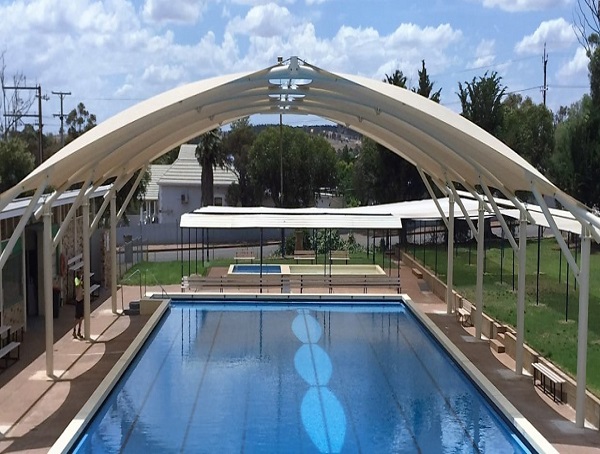 Outdoor Tensile Structure
Outdoor Tensile Structures. Outdoor means the structure outside the building, such as Entrance, Window, Gardens, Parks, Walkways, yards, open area, farmhouse, and many more outdoor structures.
Exterior structures are also constructed in different ways, but other structures compare to tensile structures are simple to see then, very hard, more expensive, and take up more space to construct. Tensile Structure is a good choice for outdoor structure manufacturer.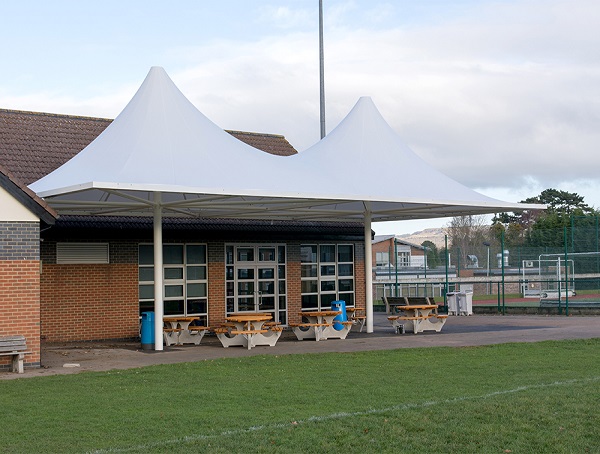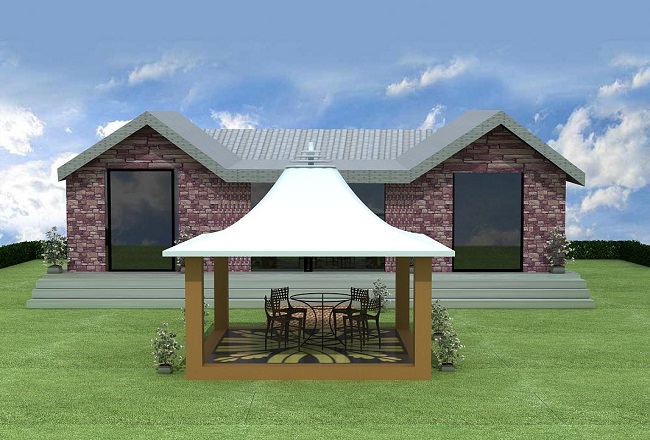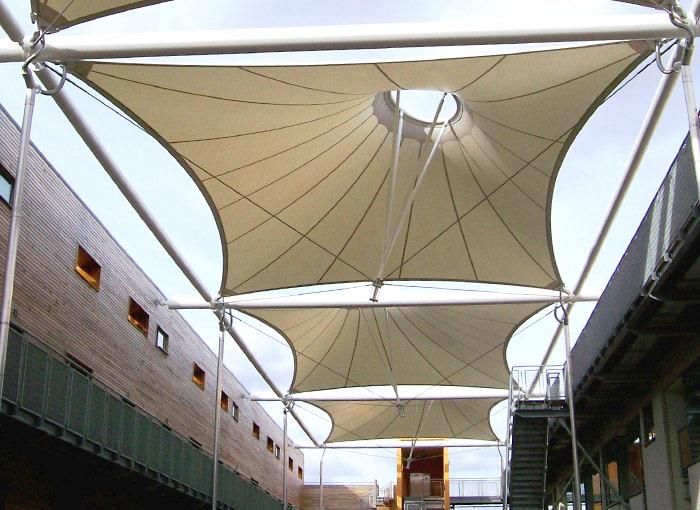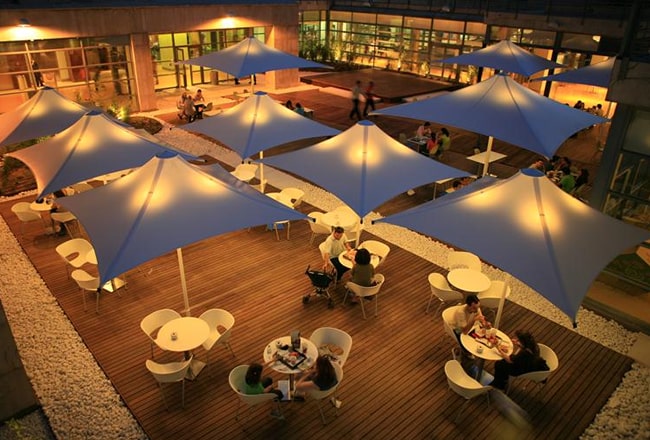 Gazebo Tensile Structures are also available in various colors. If you want to enhance your space's appeal, you can choose from the classy and attractive color options available. As these are lightweight and flexible, we can create excellent shapes and structures using this gazebo.